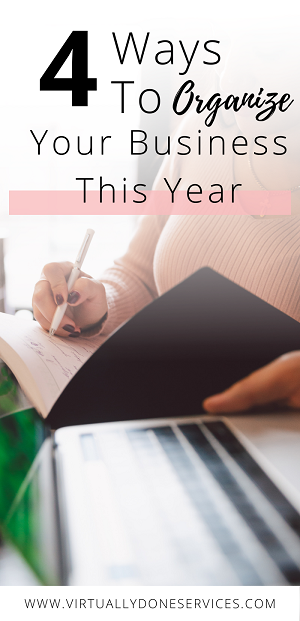 If your organizational systems took a hit over the last year, this is the time to organize and set yourself up for a productive 2021. Let me walk you through some of the ways I like to keep things running smoothly around here.
1. Have a CEO Day Once a Month 
If you are a small business, chances are you have to wear several hats. You are probably an accountant, content creator, photographer, and manager all in one, in addition to working IN your business. CEOs are there to make the big decisions and manage resources in a company. Say hi to CEO day. I like to put in a day like this towards the end of every month. I'll be honest, this is something I would like to enforce this year. I didn't last year, and I am sure my business suffered because of it. What does a CEO day involve? Let's have a look!
Take a peek at your analytics: what's working, what isn't?

Put together a report for yourself. What's happened this month? If you weren't the person with many hats, what would you need to update the CEO on? This is an excellent way to keep track of milestones and stop yourself from only focusing on the trouble areas.

What goals would you like to make for next month? Have you achieved last month's goals? What needs to change for you to strike them off your list?

Take yourself out to dinner to celebrate the past month. You work hard, and even when life knocks you down, you deserve to celebrate being bold and courageous enough to have your own business!
What you do on your CEO day is truly up to you, even if it's to rest.
2. Track Expenses and Income
Most people fear viewing their finances. Most of us have been in a financial funk in some way, and it makes perfect sense to avoid your bank account if you're used to not liking what you see.
However, this is a classic way to get into trouble. Money doesn't have to be scary, and the best way to move from trembling like a chihuahua to conquering like a cheetah (or whatever your business kindred spirit should be – I love everything Cheetah!) is to log every expense and income.
Are there places you could be saving? How about any extra money you could invest or save?
3. Create A Content Calendar 
You publish content  three times per week, but lately, inspiration has really been lacking. Maybe setting up a content calendar could be a nice addition to your CEO day. Thanks to the lovely Romaine Palmer, my content for 2021 is planned based on themes. I was able to map out the bulk of my content for 2021 within a month! Check out her blog post to incorporate this into your business.
Keep a notebook with you. When inspiration strikes, jot it down. Place the notebook box near your desk. When it's time to create a content calendar, pull it out and map out your month (or quarter, if you're super organized).

I mostly jot my ideas in the notes section of my iPhone. Do you prefer digital or pen and paper? There's no right answer. Your system just needs to work for you. 
4. Declutter Your Workspace, Computer, and Life 
I'm feeling a little smug because I decluttered my desk right before writing this post! My office organizer only has pens that work in it now, the pile of mail is sorted, and my decorative faux plants have been dusted.
Workspace

: Can you find everything you need? Or do you need to search for 30 minutes to find a stamp? I know, who even use stamps, but I do! Taking some time to declutter (seriously, how did I have 3 pens that didn't even work?) can save you time.

Computer

: Folders are your friend. You don't need to go back and organize things from 3 years ago, but set up folders for the year ahead and make sure to file everything away. 

Check out my blog post, How To Organize Your Digital Files

Life

: This is harder than the other two, are there things in your life that need organizing? It might be as simple as your messy bedroom, not letting you catch the Zzz you need to conquer the day. Maybe there's a friendship that's weighing you down? 

Marie Kondo

 would ask if it sparks joy! Make space in your life for you to think freely.
Do you feel overwhelmed rather than inspired by these tips? Then it just might be time for you to think about how a virtual assistant might help improve your life and your business. While I can't magically beam myself into your home office and closet, I can craft some organization for your virtual life. Your business and your business needs are unique, which is why I offer fully scalable solutions at Virtually Done Services. Get in contact today to find out if we'd be a good fit for each other. I can't wait to find out more about your business and your passions!